It's been an entire day of being in my pajamas.  I can honestly say I am ending the day feeling no better than when I started it.  But that will have to be OK. I took a sick day from work, and when that day is a Monday, I know that I put others in a hard place.
My desire was to lay in bed all day, but I knew that would not be helpful. Yes, my stomach hurts, Yes, my head hurts. Yes, my stomach is louder than ever! So I started the day with my ginger lemon water.  But then, I dusted off the juicer and made 40 oz of juice, which amazingly tasted fabulous despite the mix-match of ingredients: celery, apples, carrots, peppers, romaine.  I jokingly call it my everything-but-the-kitchen-sink juice.  I was using up what I had on hand so that I could get a large quantity of goodness!
I ate an avocado. Drank more juice.  Eventually, I made a salad, which tasted great, but I will have to see if my tummy agrees with it! It amped up the noise for sure!
I am already dreading work tomorrow.  I didn't sleep last night very much, so I am also tired.  Whenever I have any indication of not feeling correct, for some reason it always causes me to dream a lot??  And that is why I didn't sleep well. Not scary dreams or nightmares, just nonstop dreams.  I wish I knew more about dreams: what causes them, what hidden meaning they have.  I know God created our brain with the ability to dream. And I know from Scripture that God used dreams to reveal himself to people.  Does He still do that today?  I know that God doesn't change, but does he have a need to reveal things these days in dreams? We have what many believe to be the full revelation from God inside the pages of our Bible. So is there ever a need for more?  I honestly don't know. I must say that when some people start talking "revelation from God" and being given "prophecy" in a dream, it always seems to be in opposition to the recorded  word of God, and thus untrue?
I need to keep fueling my body with goodness so that healing begins. And continues. I need to heal years and years and years of mistreatment. I cannot expect that to happen overnight, right?
Today was a good eating day. And I will tell you that pajama days are personal favs for sure. So even though I don't feel well, I got massive amounts of rest and relaxation today. And that makes me glad.  Sometimes God has to go to drastic measures to get His people to REST!!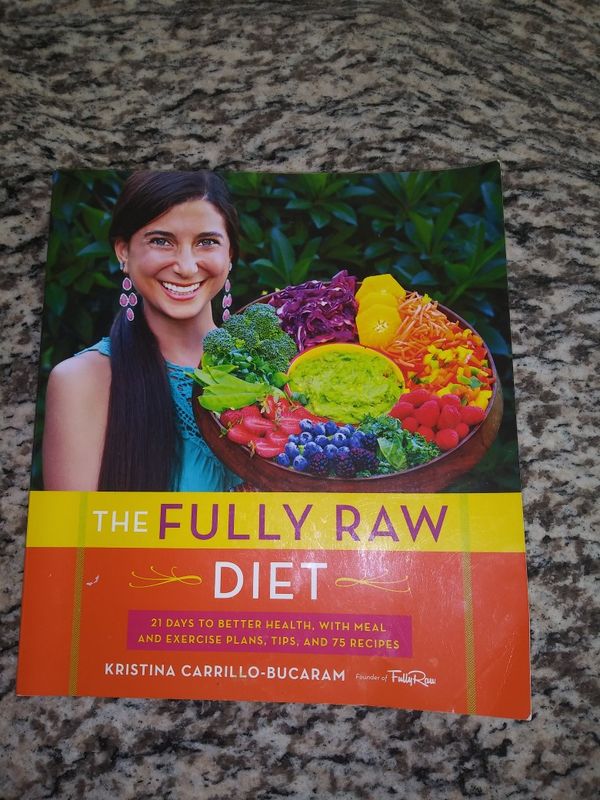 Made a grocery list. Chose a smoothie recipe, a juice recipe, a raw chili recipe and a new salad dressing recipe out of The Fully Raw Diet Book by Kristina Carrillo-Bucaram. I have loved going through the raw recipe books I have and picking out a few to try.  I have said this before, I do well with repetition. So I buy ingredients to make a  few days of the same thing.  When I start to get bored, I search again.
I think tomorrow is going to be a shopping day if I feel ok. It is also a watermelon day for sure. I feel like doing a mono meal day of watermelon is always the right thing to do. Sometimes I have to throw some bananas in there!
Well, enough ramblings for today. Praying for greater health tomorrow!!
Debi