Day 5 is drawing to a close, and I honestly ate not-so-much today.  I ate watermelon until about 3pm. Came home, put groceries away, and made a large bowl of salad.  I spent some hours plowing through that, and now, it is 7:30. I am full and a bit tired.
The emotional roller coaster is better, but I am avoiding all things that might trigger the craziness. I have learned tiredness is also an issue.  My stomach is making the loudest noises as it continues to adjust to the extra fiber I am feeding it. No pain, just noise. It is kind of funny.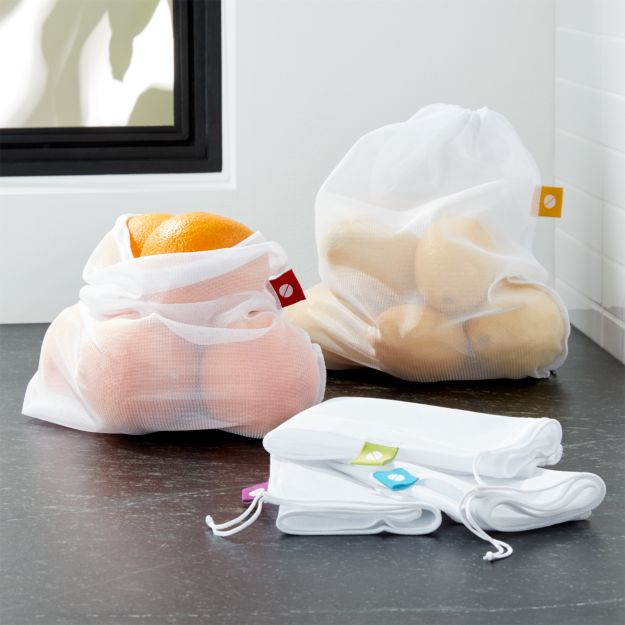 I was hoping to make zoodles this afternoon, but after working and shopping, I decided to save that for tomorrow, but I bought the ingredients and am ready.
Today, I came home from the grocery stores without one single throw away bag. Now that I have my produce bags, I can claim to being bag free! I am always trying to avoid produce that is already wrapped, but it is hard. Here is my self-rule: nothing gets thrown away until it has been used at least one additional time.  So when I opened the bag of organic apples, I put that bag in the basket where bags for cleaning out the litter box are store,
Since glass is no longer recycled in the state I live in, I drive to the next state, 7 miles, to put it in the glass bin at a recycle center there. I don't take it often, but when I do, I get gas, as that next state's gas is 50 cents a gallon less. Plus I buy bananas at a little store where Tuesdays are 29 cents a pound banana days.  Makes it worth the trip. So gotta go on a Tuesday, go with an empty tank of gas, and go banana-less! Trying to keep it to once a month, but I buy everything I can in glass instead of plastic?  Frustrated with the new law.
It is only 8 pm, but I am ready to crawl in to bed and read.  Feeling so incredibly blessed by 5 days in a row with no cooked food.
Debi