Unprepared.
That is what I am for THIS day. Oh my goodness.  I knew it was coming.  Well, deep inside, I knew, but I had pushed that reality away so that its memory was not front and center. It is near the end of the dreaded 4th day. And for any of you who have ever taken on a new way of eating — eliminating sugar; eliminating flour; eliminating meat — you well know about the dreaded 4th day.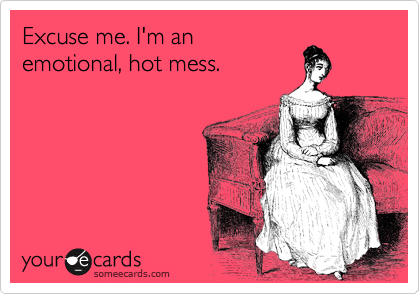 I wish I had a name for it.  It would not be a nice name.  It is a day FULL of more emotion than a person should experience in a year of life! The crying kind! Things that no person should cry over are making me so sad. I am trying to watch a movie that I am showing in my Sunday School class this weekend, and I am repeatedly driven to sobs. My 4th and 5th graders, 90% boys, are gonna LOVE that.
I am not sure why the emotional roller coaster happens.  But it does. and it takes some days to even out.  And honestly, who doesn't LOVE a good cry? Multiple days of good cries? Not so much.
But now that God has prompted my memory, I feel more on top of it.  Maybe I am just more ready to embrace it.
Today's eating has been a bit repetitive but raw and good.  I ate watermelon all morning.  When I got home around 2, I tried two different things:
First, I went about making the avocado pudding that I am so stuck on, but once again, I made some changes.  Instead of honey, I added three dates.  More raw. Very yummy. I liked the flavor even better than the honey. so the most revised recipe has one ripe avocado, 3T cacao powder, 5T raw almond milk, and three dates. I think tomorrow, I am going to try different liquids; water, coconut water.
The second thing I tried was a very large meal in the middle of the day.  So I had a large salad, the pudding and afterwards, my one cup of coffee. I was hungrier than I wanted to be, and I did not want to end up eating something un-raw, nor bingeing on even something raw.  So in an effort to avoid uncontrolled eating, I ate more than i might otherwise eat in the middle of the day.  If I get hungry later, which I am thinking I will not, I have some watermelon left from this morning that I will finish.
One thing I like to make are zoodles; zucchini noodles.  I dug out an old recipe from http://www.veggiesociety.com that I have made so many times.  I am getting the ingredients tomorrow.
Spiralize a large zucchini per person. The sauce recipe is ample for two.
In a high speed blender whirl one mango's fruit, 1 avocado's meat, juice of a lemon or lime, 2 scallions of equal size amount of onion, 5 garlic cloves, 1c basil or cilantro leaves, and a large pinch of sea salt.
Pour this over your spiraled zucchini and enjoy. Oh my goodness, this is food at its best. Already looking forward to tomorrow night's dinner!
Debi