It is the end of a great day.  A slow Saturday. A day of unhurried tasks and even some hours at work. I keep my eating simple and even had help with a large dinner salad, my 3 year old grandson, who claims he is seven today.
Breakfast: 1 pound of bananas, cut up and eaten
Mid morning, take-to-work food: 1 pound of grapes
I also carried an avocado with me that I did not get hungry enough for. I worked hard today in searching for hunger.  I definitely felt ready for the bananas around 9:30 this morning.  Then the grapes around 12:30.
Late lunch; nice cream with 16 oz of frozen bananas. No toppings; just plain old nice cream.
Dinner: a large salad, served onto a plate a little at a time. Minimal dressing. I tried to be very intentional about light dressing and serving salad out of the bowl onto a plate so that I just wouldn't eat the entire thing for no reason.
The fruit I weighed out and counted the calories. The salad was harder. But I had less than 2000 calories today for sure. And I am not hungry, and it is bedtime.
Tomorrow is a new day.  I want to do as well tomorrow.  I think I will cut up a watermelon, since I have two 🙂 and since I LOVE watermelon.  Church is a hard place to control eating, as there is food everywhere and everyone eats all the time.  I want to be as intentional tomorrow as I was today.
I have seen in just a day that rawness causes bowels to work well and tummies to make a lot of noise as they adjust to the loads of fiber.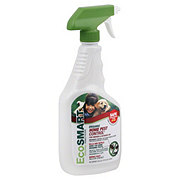 It's raining. Like all the time, it seems. But great storminess: thunder, lightning. The excessive rain has driven ants inside, and today I decided I was tired of them!  It took a lot of searching, but I found a not-bad-for -you spray from a company called EcoSmart. The product is a blend of essential oils, safe for kids and pets, and the reviews say it takes one spray for ants to be eliminated. I feel bad that the ants have been made homeless because of feet of rain (not really), but they need to find somewhere to go besides my bedroom and bathroom and kitchen. Hoping the EcoSmart works as well as people say.
debi