A few years ago, I spent the months of June, July and August eating 100% raw. As I look back it was the best summer ever.  I am not sure why I have not done that since then, but it is time to breathe life back into the Rawsome Summer program!!  Only I am gonna add a twist for the month of May:  a Raw-til-4 month. This is an established program followed by many that includes all raw food until you have a cooked vegan dinner. The day prior to 4pm is mostly fruity, then a nice salad before dinner, which is cooked  but plant-based.  I feel like this will be a good prep ground for the three months of complete raw.
When I did this before (2016), I gathered people who wanted to join in.  Honestly, while it was fun to have others, they were all social media acquaintances only, and that just didn't provide what I felt I really wanted, and that was face to face interaction. So I might see if anyone local would be interested, but honestly, I cannot readily think of anyone. In all honesty I would love to have a person to call a friend who has the same issues with weight and disordered eating that I do. A person who is up for a struggle when it comes to overcoming.
But for reasons that I am sure God knows, that is not what I am currently given.  And I will be OK with that.
Some things I learned the last time through trial and error that will be beneficial to know from the start this time:
Eat, eat, eat.  Do not be hungry.  Fruit and veggies passes through quickly and  there is no way to gain weight if you eat 100% raw!  My friend ate many avocados a day while eating totally raw and lost weight nicely.
Variety is overrated.  In fact when you eat mono-meals, meals with one ingredient, it promotes detox.  Days of eating just watermelon made me happy!  Banana and date smoothies for the day. And while you can eat  lot of watermelon in a day…except for the melon-belly issue…you will get pulled up short with banana/date smoothies. They are so very filling, so you won't drink many in a day.
Fruit is very hydrating, but water is also a good thing to have on hand always.  I love to fill a flask with water and add a drop each of Young Living Spearmint and Young Living Lemon oils.
Shop often and don't stock up. Some fresh produce will last a bit on the counter or in the refrigerator, but when I stock up, I tend to lose track of what I have on hand. So I go to the store every third day. I look for organic fruit on sale, salad fixings that are on sale.
The hardest thing for me is the dressing for on salads.  I am quick to grab the bottled dressings, but during the Rawsome Summer, I have to find recipes to create raw dressings. Avocados are often what I go to as the base. I found this great recipe book and Melissa Raimondi is a fabulous creator of raw recipes. I have a stack of other raw recipe books that I will be searching through for recipes as well.
This is in my Amazon cart, and it is just $3 for the kindle version, so I may end up with this as well. I have to bounce it off my #shoppingwithrules project and see if it works.  I have to be super careful where books are concerned, because I can convince myself ALL books are needed and necessary!
There is a great Facebook group called Raw Vegan Monkeys that I like to hang out on for encouragement in raw food. While they are diehards in their raw commitment, they are great educators and helpers!  One thing for me is the need to immerse myself in all things raw, as well as never loosing sight of how God is the originator of the raw food diet.
The human race was created to eat the produce growing in the Garden of Eden. And even if there may have been a way to cook this goodness, it was definitely a plant-based diet.  Our bodies were created to digest and use the nutrients in plants, so I have to think they operate better with that fuel.
I also would like to think that raw food can help in the overcoming of food disorders.  I am positive that sugar and flour cause me a lot of the problems I deal with.  And since they are the cause, they are the hardest things to stay away from.
But God and I have been talking lately about doing HARD. 
"Submit yourselves, then, to God. Resist the devil, and he will flee from you. Come near to God and he will come near to you. Wash your hands, you sinners and purify your hearts, you double-minded. Grieve, mourn and wail. Change your laughter to mourning and your joy to gloom. Humble yourselves before the Lord and He will lift you up." (James 4:7-10)
So many hard verbs here: submit, resist, come near, purify, grieve, mourn, wail, humble yourself.
The tone of these verses is to feel true sorrow for your sin. Grieve, mourn and wail! Those are harsh words. What a progression. First, submit. Say to God, "Whatever you ask of me I will do to the best of my ability." Then, resist Satan. Once we are totally submitted, everything the devil can throw our way is capable of being thwarted by God. But it can be a scary thing to do battle with the evil-incarnate of the world, right?
Third, humble yourself.  In reality, you are working your way into humility.  You are washing your hands of sin; you are purifying your once dirty heart; you are putting on an attitude of sorrow and repentance.  In essence you are laying prostrate in the dust and ashes before the Lord before you are done.
So to equate all this with the sin of overeating, the sin of gluttony, the sin of putting the idol of food on the throne of my life instead of the Lord-I am choosing to see if I can tackle the monster I keep getting tackled by with a food regiment that God created us to eat.
For me, I know that God has been asking me to eat this way for a long time now. Years, really.  And I make stabs at it, but never fully commit to the hard. My plan is to wrestle with Him over the summer and figure out what hard should look like, how it should feel to do what God asks and nothing else.
So as the last few days of April roll by, I will be preparing myself to be successful in the power of the one who raised Jesus from the dead (Romans 8:11); the One who never changes (Hebrews 13:8).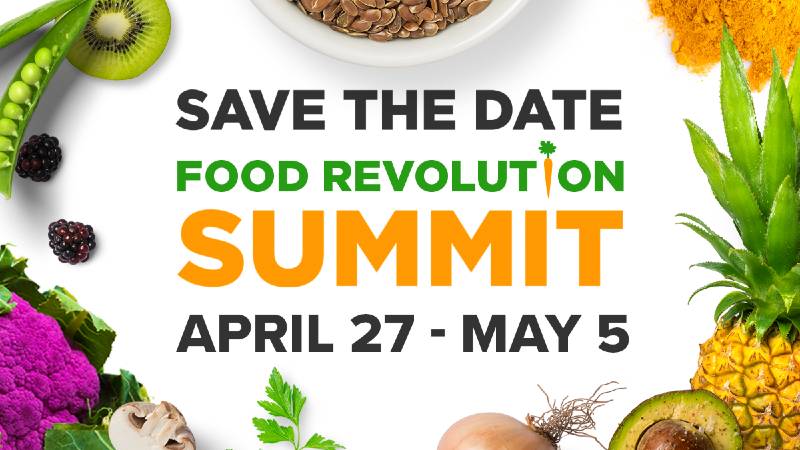 Saturday an online event begins called the Food Revolution Summit. It lasts for a bit more than a week, and consists of many daily interviews with prominent names in the raw and plant-based eating field.  I hope to catch as many of them as I can.  There are a few each day, so it can be hard to keep up!  But I will try!!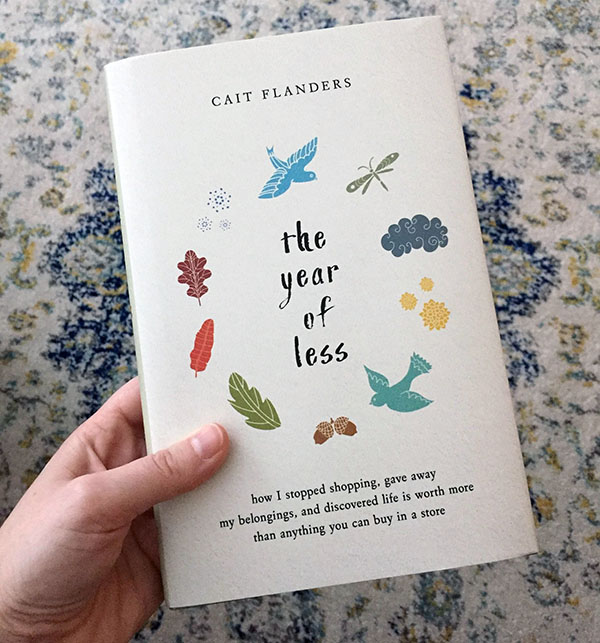 "Sometimes meeting someone one time is good enough, and you should leave the memory at that."
This is a quote from the most recent newsletter that Cait Flanders published. I became a fan of hers after reading The Year of Less.  In this recent newsletter, Cait lists 30 Thoughts From a Month Away.  I have not made it past the first one yet.  So many people I have met in this life where one time has to be  good enough. At times, I crave more interaction, but it isn't meant to be. There is a reason for that.  Maybe more time together would result in something negative? Maybe more time will come one day in the future and this first time meeting was a precursor for more to come? Only God knows. So I can be OK with that.  Initial meetings can often be full of falsity, two people trying to put their best foot forward, to make a good first impression. Often this includes not-so-honest behavior and speech, right?
So I find myself watching for these only-once encounters now, marking them down on the daily pages of my Compass Planner. I believe they may possibly gain importance one day in some way.
Blessings-
Debi