I am currently trying to keep up with all the interviews on The Truth About Weight Loss Summit.  There is about 4 hours a day of interviews, and every single one has been powerful and necessary for me so far.  And this is just day two!! I feel like I should have taken the week off of work so that I could keep up!! Yesterday's  speakers were full of information that I truly needed to hear.  I missed the first two sessions today, listened to #3, and am now waiting for #4.  Then I can go watch the first two I missed.  Whew….
I have found such a better and different  mindset on life recently, and I realized from the start that it was truly a gift from the Lord. In my time with the Lord one recent morning I was shown that I have been given complete freedom from a recurring sin that I have dealt with for many years. I wasn't praying for that freedom. I wasn't really paying attention to that sin in my life.  I have been so focused on weight loss and health, that I had to step back and see what God was working on that was outside of my current vision field. God sort of nudged me with the idea that he might not currently be where my focus was, but He was indeed working.
Many years ago this same thing happened with another sin area in my life: worry.  One day I realized that I no longer worried about things. How freeing that was.  And I have never gone back to that mindset of worry.  God has been so gracious. It is not like I no longer concern myself with things that need my attention, but when it comes to over-concern in areas where God is really the one to have things under His control, it is just not something I do. I have learned to trust God with things that are His job. But don't think that I am taking any credit for this. This is the power of God at work.
Does it make me more confident that He will do the same thing in the area I am so focused on?  Maybe?
Sometimes I wake up and the calendar for the day is easy and relaxed; and I can think clearly and eat properly, thus having a good day. No matter what, I cannot let the day get away from me. That never works. For me, the hard way is the way that works. And I just have to become comfortable with that.
I have my first large plateau written as 200 lbs.  So I used an online calculator to figure out that the calorie count for the day for a 200 pound person is 2115.  I am always cognizant of the Intermittent Fasting window, desiring to eat between 10am and 6pm (or shorter). And one new thing I learned from the Summit that I am watching is this:
Do not aim for weight loss. Aim for health.
A healthy way to eat is to start big and get small, eating 70% of your allotted calories earlier and 30% later (or 20% and 10% in two separate sittings). So for me, that means eating 1480 calories between 10am and 1pm, and then eating a large salad at the end of the eating window, around 400 calories.  In between I have coffee with measured  nondairy creamer to fill in that gap.
And honestly, I am closing in on 5pm and am not overly hungry.  But I am going to have a salad, or I might get hungry between 6pm and 9pm when I am not allowing myself to eat.
Going to bed with an empty stomach is necessary for proper sleep in which your body can click into the healing mode, which it cannot do until digestion is finished.
I am just amazed whenever I hear things like this.  It is such a neon sign pointing to an intricate Creator!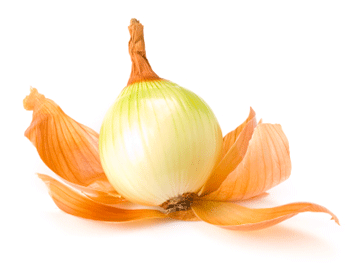 Once again, I am struggling with God's call on my life.  For years I think I have just been assuming that I am incapable of hearing Him correctly, because the things I feel called to just are so not me. But as those keep resurfacing in my mind, I have to gaining a focus on them if I am ever going to accomplish this call. Our lives are onion-like in the Lord's eyes, I do believe. And His way of refining us is akin to peeling the layered, papery wrap from a yellow onion.  It is systematic and slow. Painful? Sometimes. Necessary? Always. It always leaves us better.  It always leaves us more ready for the next round.  And God is never done with our refining until we enter heaven in a perfected state.
So as I wait for God's movement in this area of regaining health, I need to recognize His hand elsewhere in my soul. I have been conversing with God about the real reason for a transformed self. It has to be for the sole purpose of bringing glory and fame to His name. As I have camped on this idea for some days, I am ashamed to realize how little I think through this in my day. I have a long list of reasons I want to regain health, but rarely do I put "glorifying God" at the top of my list. Actually, it maybe should be the only reason on my list.
What does it mean to bring glory to His name? What does that look like? At a minimum it requires a response to, "Hey, you've lost weight" to be, "Praise the Lord, yes, He made me able." Or maybe a response could be, "Praise God I finally put myself to death and allowed God to work through me." It should NEVER appear that I have anything to do with my transformation, for it always "God who works in me to will and to act according to His good purpose. (Phil 2:13)"
A new week has begun.  I hope you filled your batteries at church this morning, where the worship was amazing and the sermon was even better. I hope you served at your church.  You know, all churches need people to serve. I hope you encouraged someone at church this morning.
Counting down, there are 35 days until Easter Sunday morning, Resurrection Sunday.  Get excited.  My reading of Max Lucado books has been rich and encouraging.  I am also reading two other books that are not related but have been such joys to read.
The first is Jane Johnson's Mercy Like Morning.  I am loving it and her encouragement to dig your own well where you store knowledge to draw from in different seasons; to read Scripture and make it part of your story. She is a great author, easy to read.  Hard to put down!
The other book that I decided to read is Kevin DeYoung's What Does the Bible Really Teach About Homosexuality.  The topic of human sexuality is a dividing topic for sure. KNOW what Scripture says. Don't talk with someone over coffee and try to convince them of your opinions on the subject. Know what God's opinions are.  There are many in churches across the US that are embracing everything  related to same sex marriage.  It's one of those things you have to take a stand on. We humans are prone to want God's stance to be the same as ours??  Don't be that person.
These two books are #25 and #26 of my yearly reading list.  I am currently midway through two fiction books (Memory Man by David Baldacci and The Dry by Jane Harper) which will move into spots 27 and 28. I used to want to read 45-50 books for the year, and now I am aspiring to 100+. I am consistently finishing two or more a week. I want to keep that up. Reading is the most fun and relaxing thing I know to do.
My reading through the Bible has me in 2 Corinthians right now. Still memorizing Galatians; chapter 1+2 done, 3 is getting there!
Comfortable not shopping.
Continuing to work on prayer.
The one thing that I really purely forgot to work on was my 1000 gifts list.  Makes me a little sad that I do not put enough emphasis on gratitude.  Want to pick that back up in the morning.
Have a great week honoring God with the work He gives you to do.
Debi