I started the Arbonne 30 Days to Healthy Living back in early January.  I have been moving along since then, some days are right on target and some are not. Some I accomplish everything I am asked to accomplish, and some I fail miserably. In the beginning I would just be so sad when I failed, but I realized that the emotions involved in that were equally as bad for me as the eating failure. So I have worked my way through two weeks, arriving at Detox Week in what seemed like little time. The added supplement is called a Body Cleanse.  And it is definitely cleansing!
The daily schedule of eating hasn't changed a ton, but the detox liquid has to be thoughtfully placed. I have needed to be at home, relaxing and preferably alone. It causes my stomach to sound like an avalanche rapidly approaching, and I cannot even worry that someone else might need to use the bathroom when I do???  Sorry to be so wordy.  You get the picture.  Detoxes are designed to clean you out, right?  I just need to hide away during the process!!  This is day three of the detox.
I have been struggling to eat the right amount during the one meal I can eat, so once again, I went back to counting calories and once again I swear I will remain in this spot. On the days where I have a way to see those calories I do better.
I realize that I am stuck in bad habits. Old habits that have overwhelmed me at every turn.  I think I am trying to put on "the new self" without taking off the old self.  I am also not digging deeper into prayer as I really wanted for this new year. It has again taken a back burner to other things. I recently finished memorizing the book of Colossians…yes, I LOVE memorizing whole books of Scripture at a time…and there are so many verses there that convicted my heart, but I keep mulling over some chapter 3 verses.
It starts by saying that you have a choice to make, so choose to set your heart and mind on Christ. (my translation, for sure). And because your heart and mind are set on Him, some things have to go; things that belong to what Paul calls your earthly nature. We are told to put that nature to DEATH.
But then, in order to fill that void left behind by shedding your sinful nature, we can choose to put on lots of good things, like compassion, kindness, gentleness , humility, and patience. We must be forgiving; we must bear with each other. We must live in peace (my 2019 word), be thankful, teach, admonish and sing.
I feel like I am habitually entangled in so much that belongs to my old self that it might be time for some painful, surgical removal!!
So what proactive things did I do today to work toward cleaning up this mess I am sitting in?  Well, first, I crafted a prayer journal. It will win no prizes, trust me.  I took two fairly thin blank lined notebooks and connected them together, making a cover to further connect them. I used bright paper, washi tape and double-sided tape. I had 13 left over blank  tabs from the set I got for Christmas. So I wrote the names of the months, starting with February, dividing the new journal into 12 sections with 10 pages each.  I added a section in the back for Scripture I find about prayer.  In keeping with my #shoppingwithrules, I spent no money, using stuff I had here at home. I will begin opening every quiet time with prayer, as well as praying throughout the time when God brings things to mind.
And listening. Today I started looking for chances to listen.  And I feel like God blessed my very meager efforts.
I hereby declare my old self is on its way out.  I wish I could say it was dead, but I am not entirely sure how to do that. I have  mentally stripped it off and walked away, leaving a pile on the floor of so much crap that just needs to go.  But habits are just that, habitual.  I am not sure how to stop following the same pattern every day that leads to overeating.  I am not sure how to remember the new things I need to do instead.  I get up every morning and fill myself with so much goodness, and then I walk away and enter into my old patterns and habitual behavior. I have this idea that every time I want to binge or eat outside of my self-created boundaries, I first have to sit down and read a chapter of Scripture and pray. But when the moment arrives where I am faced with bingeing or following this new protocol, I never once remember that protocol. I just walk into the sinful behavior. Maybe putting your sinful nature to death takes time and it happens gradually as we shed bad habits??  Gosh, I wish I knew!! This is at the top of my prayer list.  It has something to do with a fractured-self idea.  Too many things pulling me in different directions and needing a central core.
Instead of giving up I am digging in. God has given me a determination that makes me smile.  I am always saddened by how intense my mind sets toward something, but then I cannot perform the actions to carry it out.  Not just eating but a million different other things.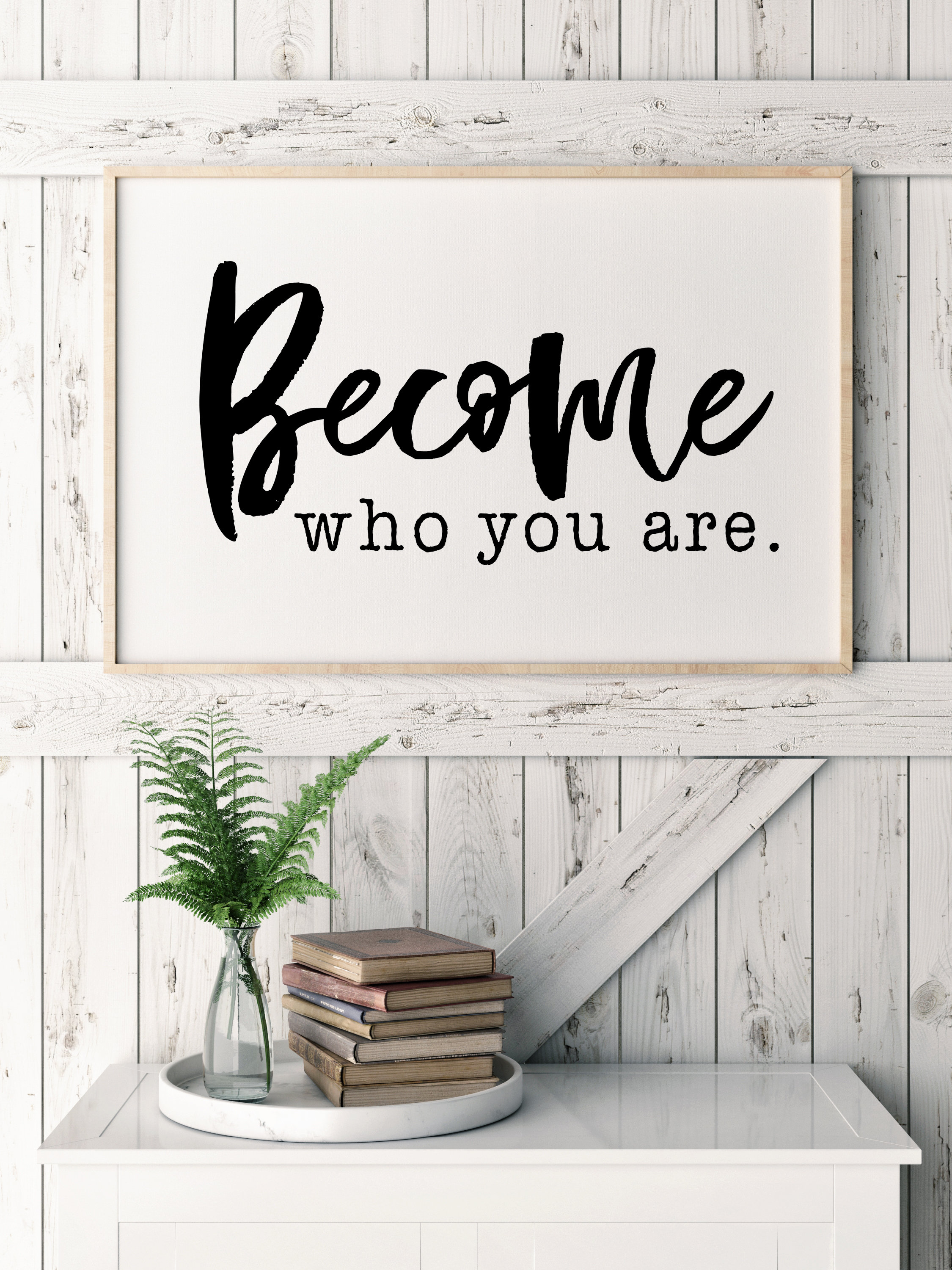 And while I often resort to thinking of myself negatively, I realize it is all part of the process of renovation. Yesterday I saw this quote: "Become who you are."  Such a great idea to focus on. I also saw a quote that I liked even better: "Discipline is choosing between what you want now  and what you most."
Profound….
Debi