Is that even a thing? Self-activism?
What image is conjured up in your mind when you think ACTIVIST? I often give it only negative connotations, but it is as positive or negative as you will allow it to be.
Dictionary.com defines an activist as one who advocates or opposes a cause or issue vigorously (powerfully, strongly; with force; robustly).
In light of that definition, there are a lot of things I self-activate for, desire for or require of myself:
a sold out relationship with Jesus
whole food plant based eating
kindness
Living life in a right sized body
lack of self-focus
Never growing old
Well, maybe not, but I would love to get on a bandwagon for this one!  Growing old is no fun.  And growing old while fat is even worse. And growing old while fat and eating a bunch of crappy food…whoa, that is just over the top!!  It is kind of a joke, I know, but my point is, I need to start advocating for the things that I know will save me from further ruin.
And I think it means packing away the "lack of self-focus" for some time. Not in a"it's all about me" kind of attitude, but in a "losing weight and getting healthy  for God's glory and my good" kind of way.
With a few short days left of 2018, it is time to get super-serious, right?  I feel like I have all my proverbial ducks in a row. The cleanse I am starting the new year with cannot be ordered until January 1st…payday. So I am coming up with a week of other planned eating as a fill in: Young Living shakes, raw food heavy meals.  All bathed in prayer to the greatest degree I can manage.
But above all, it remains about God and how He wants my life to look on a daily basis.
 I have started my 1000 Gifts List (Ann Voskamp). Today I added #10: a large and beautiful red-tailed hawk flew low and landed on the top of a utility pole and sat down.  Got a long slow profile look at him. GORGEOUS! My goal is to list 1000 in 2019, which is really only 2 or 3 each day.
#2: delightful and yummy peppermint cupcakes, made by a coworker on the occasion of another co-workers retirement luncheon.
#4: the lights on my teeny-tiny Christmas tree reflecting on the wall behind it in an otherwise dark room.
#9: the hug of an elderly gentleman and his wife because I carried something to their car for them.
God sends these "gifts " my way every single day, but I often do not stop and notice them as I should.  So I am teaching myself to begin.
At many points in time over the month between Thanksgiving and now, I thought seriously about the people in my life. Which ones are serving me well? Which ones am I serving well?  Those that are anxiety producing, I have prayed a lot about letting go of; no longer pursuing a relationship.  The trouble is that some are family, and I am having a hard time letting go. They do not chase after me at all. If it were not for my efforts, there would be no communication. While that saddens me, I think I am ready to accept the fact that they are not in my life for any good reason. I used to wonder if God would use my testimony to proclaim Him to them, as I am the only believer in my family. But what little I have tried to do has always met with indifference or even anger. So I just try to live out a kindness and joy before them.  They live far away, and our paths never actually cross. So any interaction is through phone, text, letters, social media.
There are local acquaintances that I am going to move away from as well.  In all reality, I am just going to allow my introvert tendencies to ramp into full gear this year, as I think that will serve my eating habits well.  At one time I longed for a bosom friend or a new spouse, but I am also letting go of those things for now.  And honestly having a bunch of "just acquaintances' is not a bad thing.  During a year where I want to invest more in me that anything else, that will be better. I would love to have a small prayer group for support, but I have tried that in the past; people are too busy for that kind of commitment to something not near-and-dear to their hearts.
So a fun thing I saw the other day that set my mind to galloping was various lists centered around 19 of something in 2019. One ambitious person listed 19 commitments for the new year.  And I though I was reaching with 10? The one I saw that I liked best was entitled, "Nineteen want-to's for 2019." What 19 things do I hope to bring to reality in 2019? In no particular order, but as they came to mind:
lose 100# (go big or go home, right?)
overcome disordered eating (totally a God-thing)
see a ceasing of Lyme's issues
trade in my car for a car that is higher off the ground and with a monthly payment I can afford
 end my current job as it now is (this might mean a reorg of my current job or an end to it completely? work from home??)
read through the Bible from cover to cover for application and wisdom, not just to say I did it
memorize Galatians, Ephesians and the Timothy's (I currently have mastered Sermon on the Mount, Philippians, Colossians, I John, James, and Titus)
read 45 books (or more) as part of  #theunreadshelfproject2019
practice hand lettering DAILY (this is where I might be able to make money from home)
seriously pursue writing that book God is asking me to write
record 1000 gifts
feed myself and Little Lovely properly by EATING IN not out (meal plan)
traverse 365 days without breaking my shopping rules (#shoppingwithrules)
pay off loan
chronicle the entire year in great detail, not really knowing what will be important and what won't
DRINK MORE WATER…a gallon a day to be specific. (my 40 oz Klean Kanteen 3x daily)
Hmmmm, I kind of wish we were entering 2016???
17. say NO more often to preserve ME AND GOD time (I am not so good at saying NO)         18. end the year financially better off than I start (detailed records to be kept)                       19. be in control of social media, not vice versa
For me, in total it will be a year of concentrating on self-discipline and self-control and living in peace (word of the year). When I read that I think, "Who am I kidding?" but then I truly think that this is where God is leading me. Life used to be as chaotic and crazy as you can imagine, but as older age has set in, little kids grown up and just me to really be concerned with, I think it is totally within my grasp!!
Plus, I see fun on the horizon. And so much learning and heart renewal.  All good, right?
RIGHT!!!!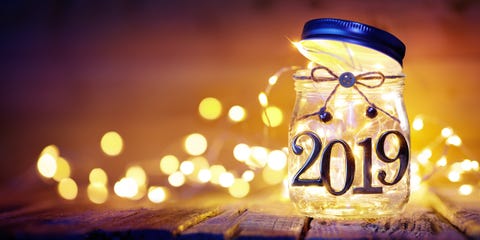 Debi