Sunday is my favorite day of the week.  It's a day of corporate worship. It is a day off work. It is a day with more free and relaxing hours than the other six.  Sometimes it is a day to connect with loved ones, who have busy schedules during the work week.
Sunday for me always starts with a morning at church. Sometimes the morning activities are more heart-hitting than others, and today was one of those kinds of Sundays.  Since Thanksgiving in this week, we talked about being thankful…for all those normal things we tend to be thankful for. You know the things: the ones God provides in direct line with what we asked and desired.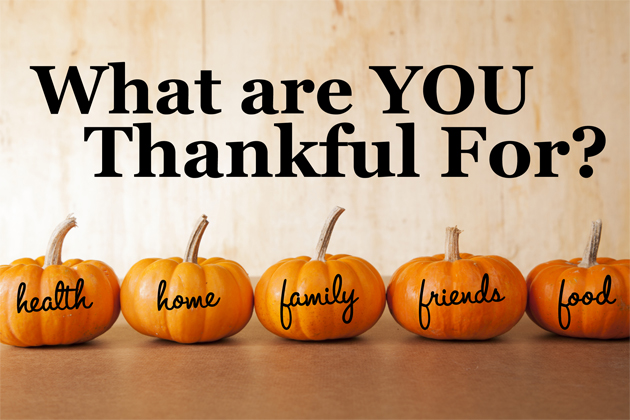 Food. Shelter. Clothing. Safety. Jobs. Good health.
But doesn't the Bible tell us to be thankful even for those things we are not necessarily thrilled to receive.
Be joyful always; pray continually; give thanks in ALL circumstances for this is God's will for you in Christ Jesus.  I Thessalonians 5: 16-18
This set of verses might contain some of the hardest things to actually DO.  Can I give thanks for the loss of a loved one.  Maybe, but if that loved one doesn't know Jesus, well, it just got incrementally harder. Can I be grateful for an illness? Maybe, if it is chronic. But what if the chronic becomes life-ending in its prognosis. We are talking hard stuff here.
On a personal level, how thankful am I for a failed marriage?  While I take as much responsibility for that, maybe even more since I knew Jesus and he didn't.  I should have had what it took to work it out.  But I didn't.  I had filled up on what I decided was the amount of pain any one person should endure and I welcomed the split.
As I look back from where I currently am, I am now so firmly rooted in Christ.  Before, I was possibly just playing around with Christianity. I lost a lot, and I now will remain single for the rest of my life, which is a huge loss.  Consequences, followed by obedience. Lining up my actions with the word of God.
Wayward children.  That is a greater heartache than divorce.  They played with Christianity when they were young, but as adults they are as far from God as they could be.  And vocal in their purposeful separation.  I can be thankful that one child is deeply rooted.  I can be thankful that the time is not yet over for a return to the Lord. I can be thankful that God is able to do the seemingly impossible.
I can be. But am I?  So hard.
But here's the thing: ONE DAY.
We can look ahead to that ONE DAY when there will be no necessary gratitude for the hard things.  Because there will be no more hard things.  Christ will have returned and those who have a relationship with Him will be living with Him in eternity.
How connected is my heart to helping those who remain lost; apart from Christ on this earth, heading toward all eternity in Hell. Most days, I feel very disconnected.  I have a pretty large blended family that is entirely unsaved.  But here's the thing, they think they are headed toward heaven.  Because God is good and doesn't condemn anyone to hell. He doesn't expect us to live for Him here on this earth.  Everyone goes to heaven. Period.
These are the people that it is very hard to get through to.  Because they don't think there is a need.  So my first and foremost God-given task is prayer.  And believe me, I have such a poor knowledge of prayer and how it really works.  I just know God says pray.  So I do.
My step-sister recently had surgery for a brain aneurysm.  People said they were sending prayers her way. It is a scary surgery for sure.  And she is recovering better and more quickly than anyone can imagine. Why did God chose to bring this miracle her way when He will never receive any glory or praise for it?  I am praying that it will lead to what I see as a seemingly impossible point of true salvation. God can hear and respond to any prayer He chooses, but Scripture tells us in numerous places that faith opens the door to out prayer life. The prayer of salvation comes first (Is 59:2, John 9:31, Ps 66:18).
I feel an obligation to continue a conversation with my family about the Lord, but it is a conversation I have had before with no fruition.  But it is the only reason I am on this earth.  If I am not going to reach out and do the hard, why would God leave me here on this earth?
I need to DESIRE to make a difference.  Eventually, I might make a difference, but until I have the desire, I will be stuck.  I need to have courage to seize the opportunities God brings my way. I need to let my own self-imagined opportunities behind to follow the Lord's. And even more, I need to act in grace so that I am seen as authentic. My goal must be to hear people say, "So that is what the light of Christ looks like."
Sow this light of Christ to a dying world.  Light up the darkness.  Be obedient to the call God has put on your life, which at the very least, is testifying to the lost.
When the cares of life get the best of us, it is even harder to focus away from ourselves. The Hannah Brencher quote at the start of this page is so very personal.  ONE DAY you will indeed be out of whatever it is that is weighing you down. And it, when that happens, you have not learned anything from this weighed down place, how will you help the person God sends your way who has similar issues?  You will be unable to do anything but empathize.  And while empathy is great, it will not save the lost.
Not a day goes by lately where my self-hatred and frustration is not at its highest level.  But I push forward, knowing that ONE DAY God will give me success and allow me to help others. There are a lot of days that I want to toss in the proverbial towel, live the rest of the days God has ordained for me as a fat and miserable human. But I know that my call is different from that.  So on days where the message in my head is things like, "you are getting pretty old" or "you have no friends to lean on" or "how long will this take?" I know that I need to press in a little harder to rightly discern God's truth for my life. And then walk in it, turning a deaf earth to the world around me.
Debi