This is the phrase of the week, I believe. And if I am correct, it is going to stay front and center for awhile, because it is so multifaceted that I cannot pick it apart yet. But that's OK; I am not letting it daunt me, but, instead, I am letting it inspire me.
I have been impressed with the idea that no matter what category I look in, the desire to want "just a little more" seems common. Of course, my first look is to food, because "just a little more" is my catchphrase every time food is around. OR WAS. I am feeling so much more in control after just a week of Bright Line eating.
But where else do I crave more without even really thinking.
Money. I always feel like I want "just a little more" money.  And while I seem to have a shortfall on a regular basis, I am sure user error has a lot to do with it. As I have been actively practicing NOT BUYING IT, it is certainly better. But maybe what I need to be practicing is a greater satisfaction with what I have.
Time. Oh, my, the things I think I could do if I had more time.  Let's start with sleep. More sleep. But not excessive. I feel like the more well rested I am the more productive I am.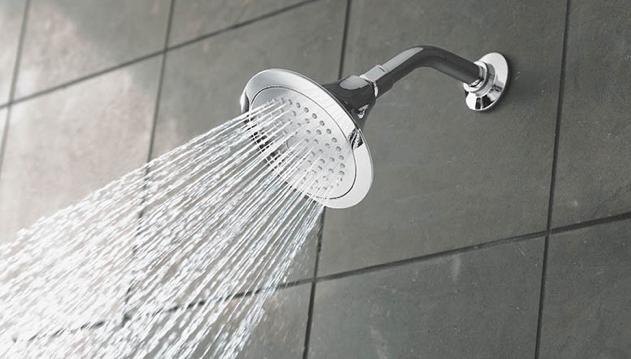 I can even stand in the shower and crave a little more shower warmth!
But what if God created us to live in the "enough" side of things.  He gave me enough of what I need so that I can be honoring to Him all the days of my life.
Using my concordance, I found a verse that has so much to say about this idea of enough versus "just a little more."
If you have found honey, eat only enough for you, lest you have your fill and vomit.  Proverbs 25:16
Boy, do I know what it's like to eat to a point of too full and sit with a tummy ache.  I wish this verse actually said, "…lest you have MORE THAN your fill and vomit." The NIV is a bit more succinct, as it says: If you find honey, eat just enough – too much of it and you will vomit.
Instead of craving "just a little more" from all the created things of this world, especially food related items, what if I seek out "just a little more from Jesus.  I feel like I was created to want "just a little more of Jesus" in increasing amounts as I experience that amazing love and grace He has to pour out on me, right? If yesterday I was blessed with a grace-filled experience, then today I want to find myself watching for that out of the corner of my eye, since I know its reality personally.
And that is not to say it will be a daily experience, because I know how much deeper I grow in Christ when I am slogging through mud and muck in trials and tribulation.
So that leads to the flip side of the coin.  Do I ever wish I had "just a little more " of the hardships that make me grow in Christ.  Because, really, why not? If they are what makes me more Christlike, I should seek them out. Desire them more deeply.
Said no one EVER, right? We just are not made that way.  And yet, God tells us it is an ordinary part of a believer's life. And if trials are expected, then blessings should be even greater joy for us.
As a new week begins, let's seek out "just a little more" joy.
Let's ponder "just a little more' time spent in His word and in prayer.
Let's bring "Just a little more" blessing to another.
Let's exhibit "just a little more" self-control around things that we were never designed to enjoy in unlimited abundance.
Debi