Oh, my goodness.  Two days in a row.  This is exciting.
Today has been an out-of-the-ordinary day. I hesitate to say extraordinary, because even though the definition leave room for it to include negative ideas, most people tend to think on the positive side.
This day has not been so positive nor so good.  Just interesting. And not ordinary.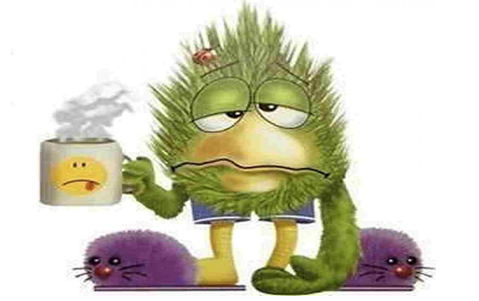 Flu bug? Virus?  Something has moved in and taken up residence.  I will say that it is not bad, as bugs go. As long as I do not eat, it is calm in that intestinal tract of mine.  But if I give in to hunger, look out!  So I am not eating.  I did sit down with a cup of coffee.  Time will tell!
Needless to say I have not had to think much about my choices today. That's a good thing.  And I am drinking my cup of coffee without any sweetener, but that is how I drink it pretty often.
Yesterday I was a bit hesitant to drink my Golden Milk drink without the tablespoon of maple syrup, and you know what?  It was fine!!  God is good, yes?
So hopefully tomorrow is a new and better day.