So a quick little diet update.  It is actually going OK.  I am averaging only 1.4 pounds a week, but that means  after 16 weeks of 2018 I have lost 25 pounds. While that isn't fabulous, it is going in the right direction. And so, I look forward to Rawsome Summer 2018 starting, because, you know, I LOVE a good challenge.
The pic at the top the page is from Food Matters Instagram feed.  I love all things about them.  They are not a company that supports all raw eating, but they do a lot of raw goodness, as this pic shows!
Then there is this! Oh my goodness.  This is brought to you by Forks Over Knives, another fabulous organization for plant-based eating. Again, not raw at heart, but pro raw fruits and veggies in abundance.
So the infamous Banana Island begins on May 5.  Let's talk Banana Island for a minute.  When I googled it…my goodness there is as much positive as negative info out there circulating.  But it's a thing.  And it is a great method of detoxing. I will say that after 5 or 6 days you are so tired of bananas; but honestly the times I have done it in the past, I didn't really diversify at all.  This times I am adding abundant greens, some dates to change up the flavor in smoothies, and nice cream.  Oh, my, the nice cream.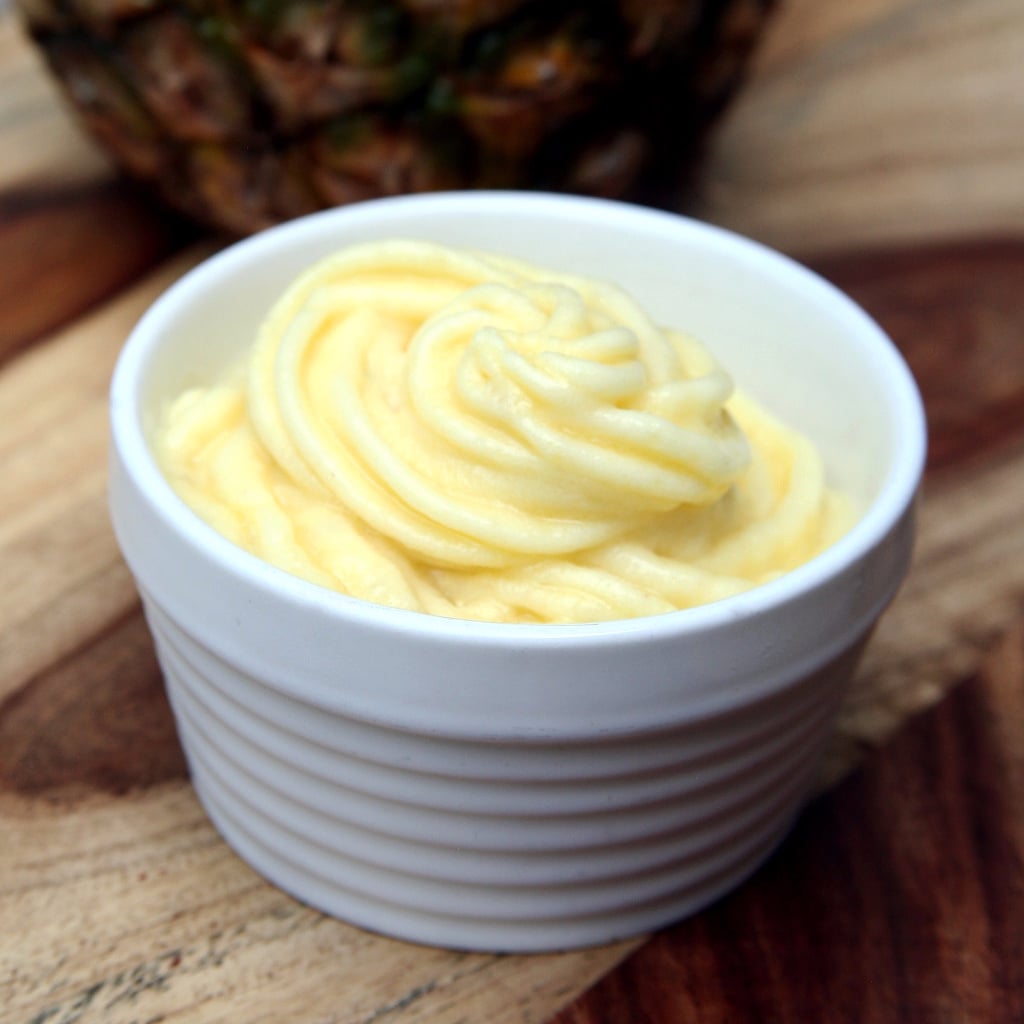 So simple. Frozen bananas and a high speed blender or food processor.  You can add other frozen fruit. You can put it in a bowl and top with seeds and berries and coconut shreds.  But for the week of Banana Island, just plain.
As the Rawsome Summer 2018 begins I want to use this Vegan Plate idea (https://becomingvegan.ca/food-guide/) as a template for eating.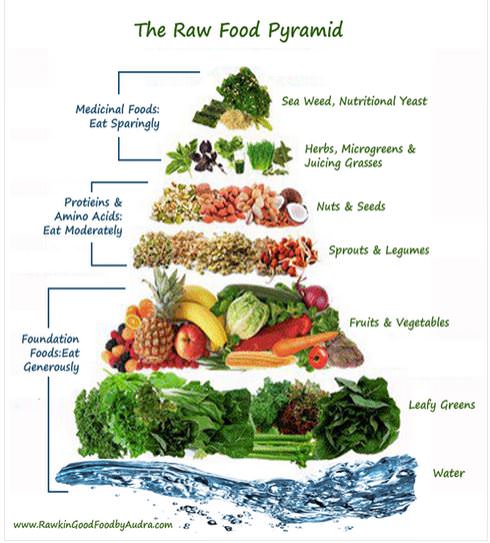 For the summer, it will be a raw plate idea, so the grains and legumes sections will be very small, if existent at all. And the plate might even be built on nice cream! Or greens, in the fashion of a salad.  At the end of the summer, raw might morph into vegan, or the "raw 'til 4" program, but for the summer, I hope to keep it as raw as I can. I do want to put sweet potatoes on the menu for days when I need cooked, but I am hoping to be able to talk that down??
One yummy ways to fix sweet potatoes is zoodles; and then very lightly cooked.  Still crunchy.  Imagine a bowl that starts with zoodles and then is topped with avocado, tomatoes, blueberries.  Doesn't that sound wonderful??
I also have a recipe for Thai Sweet Potato Carrot Soup that I think can be made in the Vitamix with raw ingredients.  I will post that recipe here if it works!
One of my favorite raw quickie eats is guac-filled mushroom caps. Up until  now, my guacamole is literally just smashed avocado?  But I want to perfect a better guacamole recipe.  That is on my Rawsome Summer 2018 goal list…hahaha.  The best guacamole I have ever eaten had red onions, tomatoes, cilantro and lime juice in it.  I want guac to be a treat.
Oh, and salsa. I have never made a really good salsa, so I want to do that as well.
So I will close for now.  Enjoy the beautiful weather, if you are having some in your neck of the woods.  Gonna go "art" for a bit!
Deb